Everybody loves a good story and nobody tells one better than a teacher. These are Teacherly Stories: for sharing authentic moments, shining a light on the human side of teaching, and celebrating the incredible teachers we know. 
Renaldo Lawrence is an ICT teacher, motivational speaker and e-learning developer recognized by Adobe, Microsoft and Apple. Renaldo is also a Lynda.com and  LinkedIn author. He has developed training programmes in digital media, web design, and e-learning applications across the United States and Europe. He is the author of I am More Than What You See, a self-help book and memoire that provides readers with the inspiration to change their lives and serve other people as well as Boy Get Off my Pig, a graphic novel for students. Renaldo holds a Masters in Education and has developed a cloud-based school called Helping the World, which helps people learn software and create digital content. He is also a former coach and basketball player who has played professionally in the United States, South America and across Europe.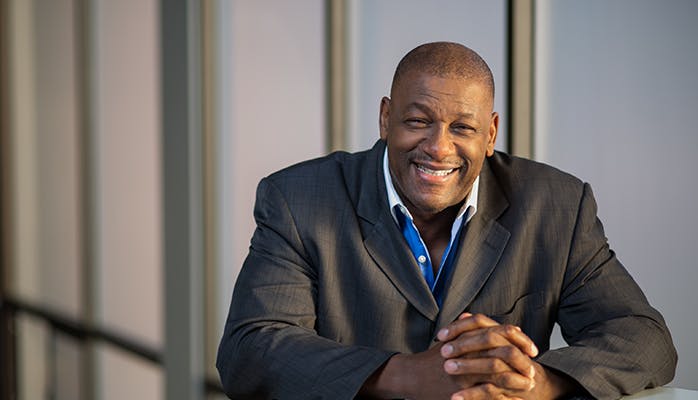 The impact of great mentors
"Throughout my life I've been fortunate enough to have people who took an interest in me and nurtured me so that I could reach my full potential. I grew up during a time when there were "coloured" and "white" toilets, but I always had mentors who made sure that doors were open for me. Kenneth Creekmore was my band teacher; he taught me how to play the saxophone and he exposed me to a world that I wouldn't have been able to access without him: the band world. I learned to love music and to dedicate myself to something that took a lot of time and discipline. Then there was Mr. Dayson, who was my basketball coach. He opened up the gym every evening and every weekend for us to play. He passed away last year and the last time I spoke to him I asked, "Why did you open the gyms from eight pm until twelve-thirty?" He looked at me and said, "well what time do the clubs open… and what time do they close?" That's when it clicked… what he was doing was saving our lives. 
Basketball was an adventure. I worked morning, noon, and night. When I wasn't playing I was watching it, and when I wasn't watching it I was dreaming about it. I got a scholarship to play for Lancaster Junior College where I was coached by Glen Dehart. Glen took me under his wing and that year I ended up being the fourth scorer in the United States for small colleges. I went on to Appalachian State University where I was coached by Bobby Cremins who is a hall-of-fame coach. We won two championships, I made some of the best friends of my life, and I got drafted to play for the Clippers. When I was cut from the team I went overseas and played all over South America and Europe until I finally settled in London. 
It was those coaches and mentors who made me want to be a teacher. Here was this little kid, who didn't even know who he was, and he had enough people who thought enough of him to devote part of their lives to helping him. That still blows me away. All of the pieces fell into place for me, and that couldn't have happened without those people. I am who I am today because they created situations for me that I couldn't have made for myself. Now it's my job to pay it forward. When people meet me I want them to feel great about themselves, I believe that's my job in life, and being a teacher helps me fulfill that mission. 
Following in my footsteps
I have been privileged to watch my son become a great basketball player. He played for Great Britain in the 2012 London Olympics, and he was even coached by Bobby Cremins, who had coached me all those years before. When you have kids, you learn that they don't really want to hear your opinion about what they're doing, especially if you try to force it. They want to make their own life. But the funny thing is that as soon as I shut up, my kids started coming to me for advice. While my son and I have basketball in common, my daughter Jessica and I share a love of IT and digital platforms. She's working now for Vogue Business doing their social media marketing. My kids make up the two halves of me. The three of us have this bond, especially because they went to the highschool that I taught in, so I got to bring them to school every day and take them home. I don't know a lot of fathers who go to work with their children and see them at school for eight straight years. That was a blessing.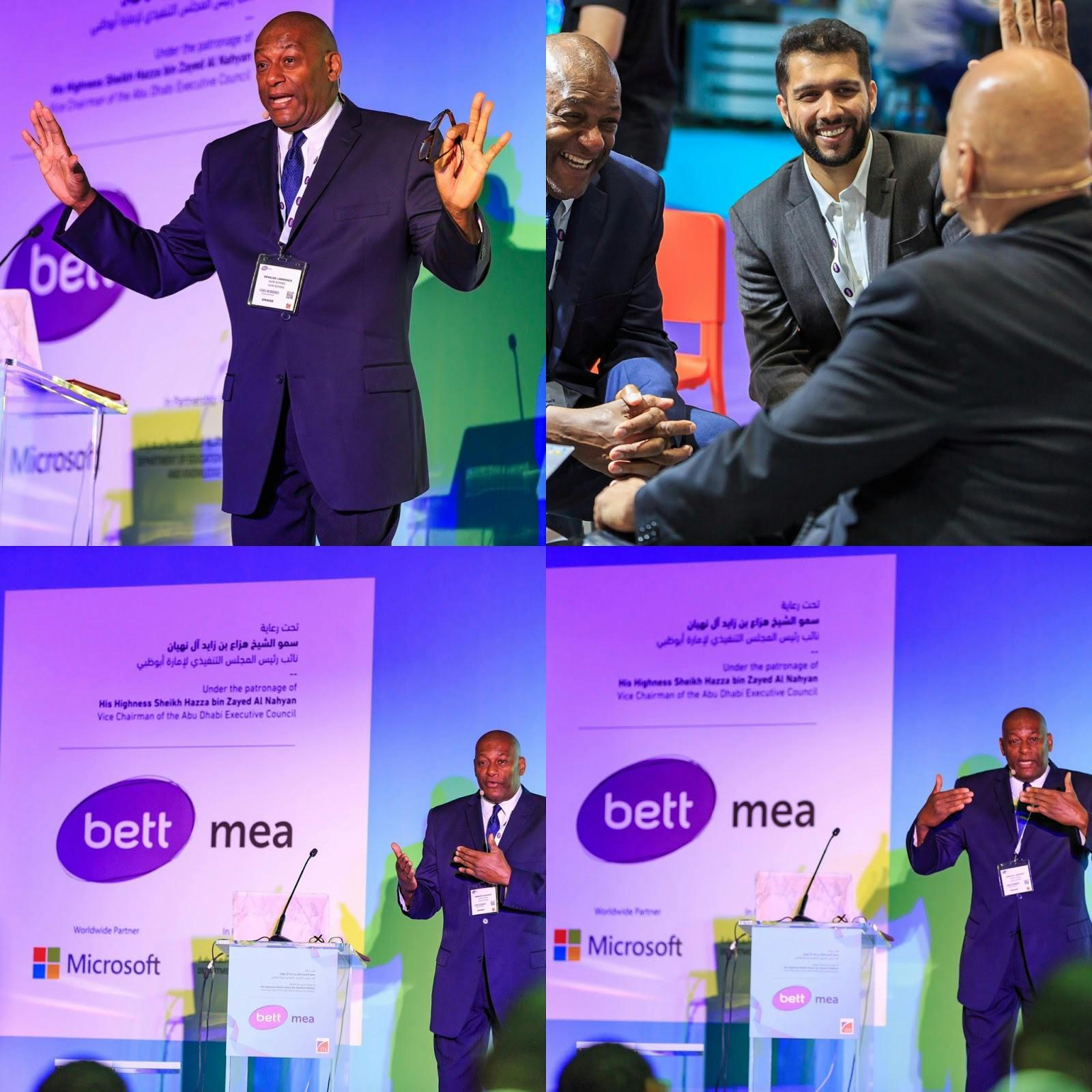 The power of community 
One of my best friends passed away a little while ago. Kevin Cadle was the best basketball coach in England. A year before he passed, he and I got together and he told me that he'd accumulated a lot of footage of him coaching basketball. I offered to put it together in a video. That video was playing at his funeral. It was a wonderful tribute to his life and something for his family to watch and remember him. You have to be careful because you never know when you'll have an impact on someone. You never know the impact that even a word might have. A "good morning," or "how are you?" can make all the difference. Words have the power to help or destroy someone, especially coming from a teacher. 
I put out a self-help video every day on all of the major platforms: Linkedin, Instagram, Facebook and Twitter. They're about 40-seconds and I've been doing it for five years. I was in Portugal one year and it's so sunny and beautiful there that I got up at five-thirty every morning to go for a walk. One of my students told me that he found it too hard to get up early, so I made a video for him saying, "get up get up get up! Let's go! You can do it." Within an hour, sixty students had watched it. So I do it every day. I think the problem in society is that everyone thinks we're separate, but we are all alike and we are all connected. Every feeling you've had, I've felt at some point along the way: it just shows itself in a different way or it has a different mask. 
Community is so important, especially for teachers. One of the craziest things that teachers do is work by themselves. I create a lesson or an asset for a particular curriculum, and then John down the road at a different school will create the same thing for the same curriculum. We need more collective thinking. In some ways, COVID-19 could be the best thing that has happened to education. It has highlighted a lot of our inadequacies and made us realize that we need to do better. Things are not equal in terms of access to devices. Just like everyone should have equal access to job opportunities, everyone should have equal access to the internet, which introduces you to the world. It's unfair for these kids who are being left behind, and it doesn't take that much to fix it. Have you noticed that during COVID-19, companies like Zoom, Google Meet and Messenger have made everything available really quickly? They need to be doing that normally. 
There are other inequalities in terms of access to the digital world. I recently met a lady named Vanessa Bobb who works with the parents of kids who have autism. I mentioned what I do and she asked if I'd like to run some classes with her. I taught classes on how to use the Google platform for four weeks, and we're planning on doing more. Everyone walks through life with their own lens and very seldom do we ask ourselves what things look like for someone else. There is a whole sector of people who are really struggling and society is not doing enough for them. 
How I got into Information Technology
One day I was in a room with a friend of mine, and I saw him take an image from one screen and drag it onto Microsoft Word. It. Blew. My. Mind. At that moment I knew what I wanted to do next in my career: IT. Two weeks later, Suzy Ralph who was the head of IT approached me and told me that nobody knew yet but she was pregnant so her post was going to be open. If I wanted the job I'd better do something about it. I didn't know anything about computers, but I went around to every department and asked what kind of internet resources they were interested in. Then I went to the library and taught myself how to use the machine. When the head of IT position opened, I got the job because I'd already been doing the work. 
Now I work with other teachers to integrate technology into their subjects. My school gave me a green-screen room: the teachers come in, we shoot their videos and I edit and embed them into their lessons. I've been fortunate because the people I work with understand my skill set and they gave me the tools I need to help make other teachers' lives better.
I'm also an Adobe Educational Leader; every summer we'd meet somewhere in the United States and you have hundreds of amazing educators from everywhere all in the same room. I'd like to give a shoutout to Adobe for what they're doing. There's a lady called Clara Galán who runs the Adobe blog, she does amazing work. Adobe is doing great things for Black Lives Matter and in order to try to help society in general, it's amazing. There is also real diversity within the company itself.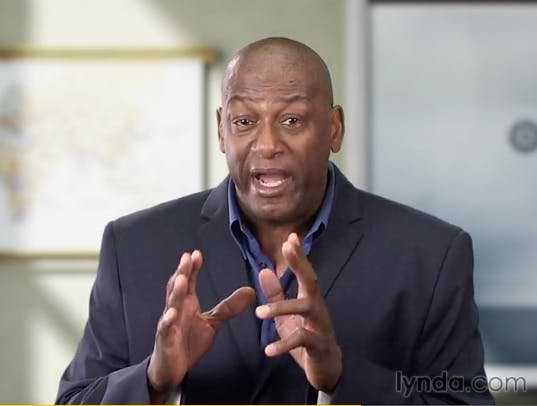 The Role of Technology in the Future of Education
Technology is the future. It is going to become more dispersed throughout society and what we need is a lot more training and adult education around it because there is a gap between parents and the current generation. So many parents don't know what their children are doing online or how to follow it. So I set up a school for parents where we teach them how to use the google platform. It's amazing, the difference between when they come in and when they leave: they have much greater control over themselves and they can help their children. In the future, technology platforms will be integrated in school in lots of ways. I think eventually all of these companies are going to merge together to make people's lives easier. 
We can impact the world in so many ways through technology. Without it, I wouldn't have met you and this interview wouldn't have happened. The audio version of my first book just came out, and both the written and audio version were self-published. Without technology there's no way I would've been able to have such quick access to publishing. The internet allows you to make a better life for yourself and for other people. I think it's time to start running with it because it's here! What are we waiting for? 
To learn more about Renaldo Lawrence please visit his website. If you know any incredible teachers like Lawrence who are working to create a positive impact in their communities, send your shoutout to zoe@teacherly.io we'd love to hear from you.