Everybody loves a good story and nobody tells one better than a teacher. These are Teacherly Stories: for sharing authentic moments, shining a light on the human side of teaching, and celebrating the incredible teachers we know.
Abdel Rahman Kadars is an Egyptian teacher who lives and works in Cairo. He was born and raised in Kuwait, and has degrees in History and Education. He has been teaching for 8 years.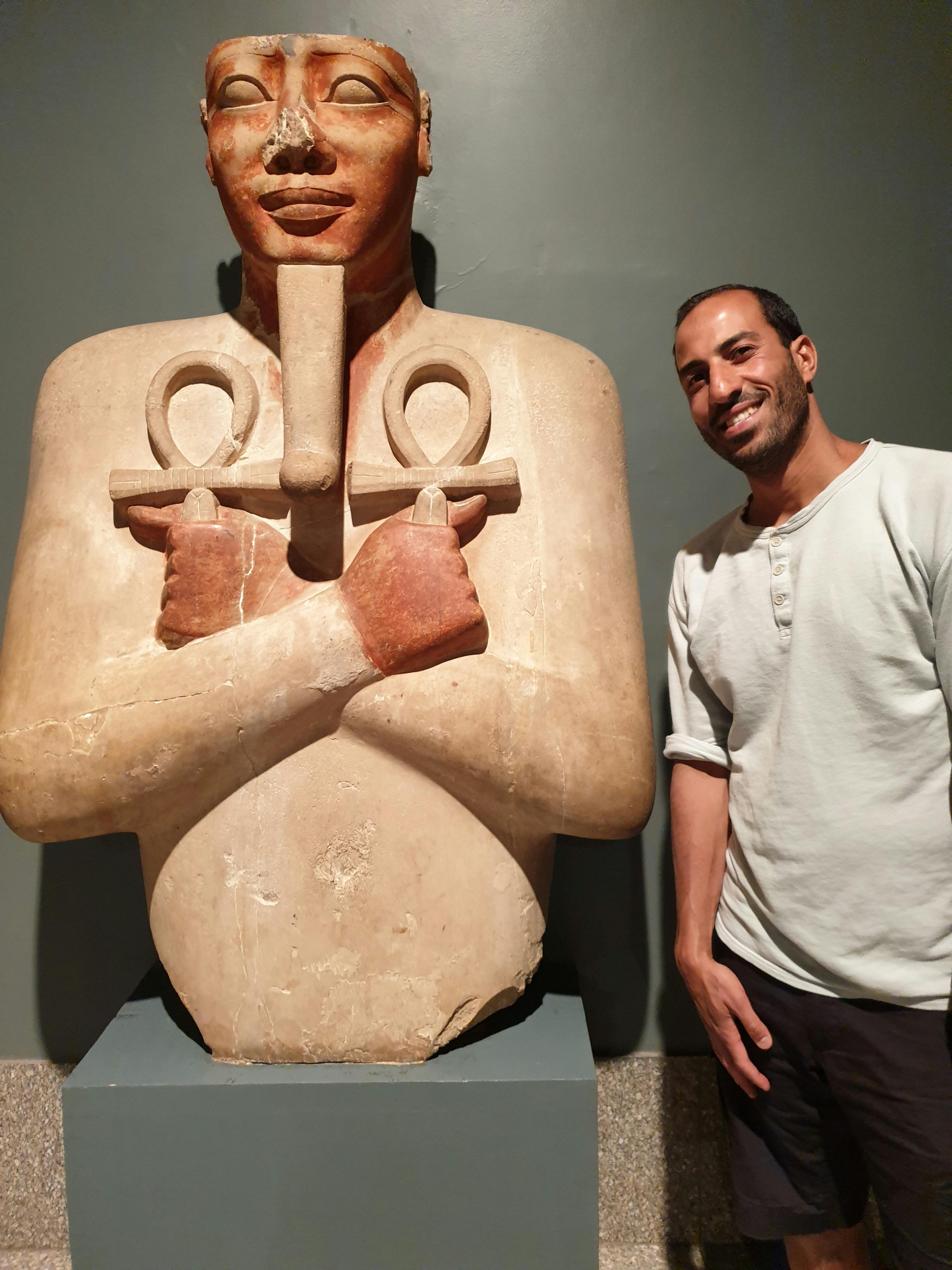 When I was growing up my parents were known in the family for using art therapy with all of the kids. They'd give us big sheets of white paper with watercolours, crayons and pastels. My cousins still talk about it whenever we get together. My parents were both Art teachers. They were meticulous and punctual; they cared so much about their work. I grew up in this artistic atmosphere. We'd turn off the lights and look at things through a projector. My Dad is a sculptor and my Mom, may she rest in peace, was an oil painter. They dedicated their whole lives to their jobs; they gave presentations to the Ministry of Education; they wrote books and made videos. My dad used to take us to school with him, and I'd see him interacting with his students. Watching my parents give everything to their profession made me want to be like them. When I became a teacher I decided to integrate art into my teaching even though my subject is History. Using art is very important. Whether it's word walls or using symbols to help with memorization, it breaks you out of your routine.
Other than my parents it was my second grade teacher, Mr. Sandin, who really inspired me. I was learning English as a second language at an American school in Kuwait. He taught us by recording our voices while we were reading out loud from week to week. I got to hear myself improve over time, which was so motivating. It's funny, I still remember what he looked like and how he acted with us, even after all of this time.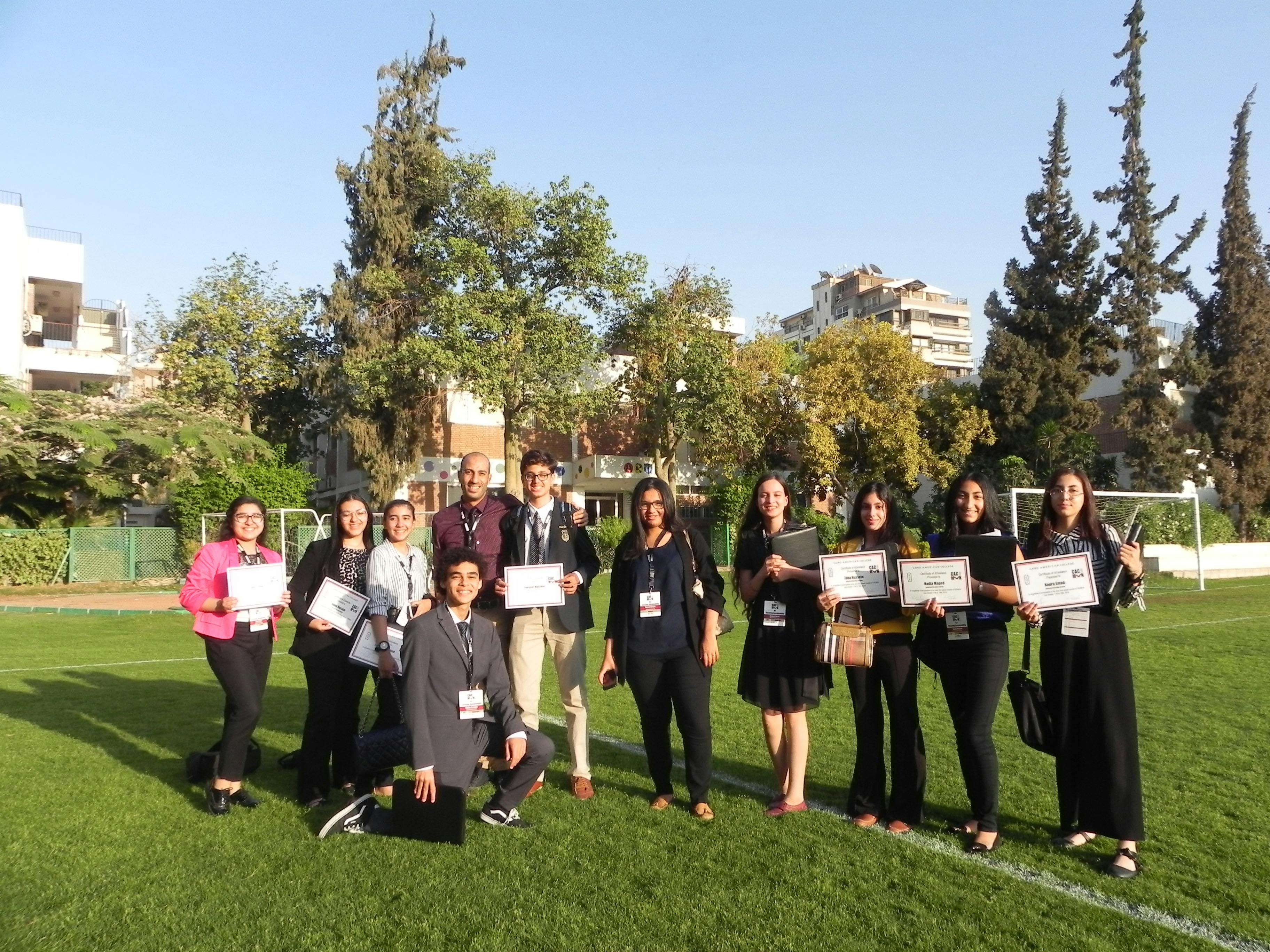 I studied History at university and originally planned to be a Historian. I wanted to travel around the world spending time on digs and archives and writing books. After I got my degree I went to a job fair and was given an opportunity to teach at a good school, so I decided to go for it. The problem was that there was no Professional Development at that school. They threw me into the water in the middle of a storm and said, "swim!" That was the biggest challenge during my first year because I didn't have a lot of teaching experience. I had previously taught English to refugees in university and tutored my cousins, but I had never managed a classroom. The turning point came when a good friend and colleague of mine told me about a remote masters program that I could do in secondary education. I learned so much about teaching in the following two and a half years, and it equipped me to excel in my career. I still implement all of the teaching strategies acquired from that program. For example, we took classes on giving feedback and how essential it is to give specific, positive and constructive feedback. Informing your students that they've done "a good job" or showed "excellent effort" is not enough to help them improve and thrive.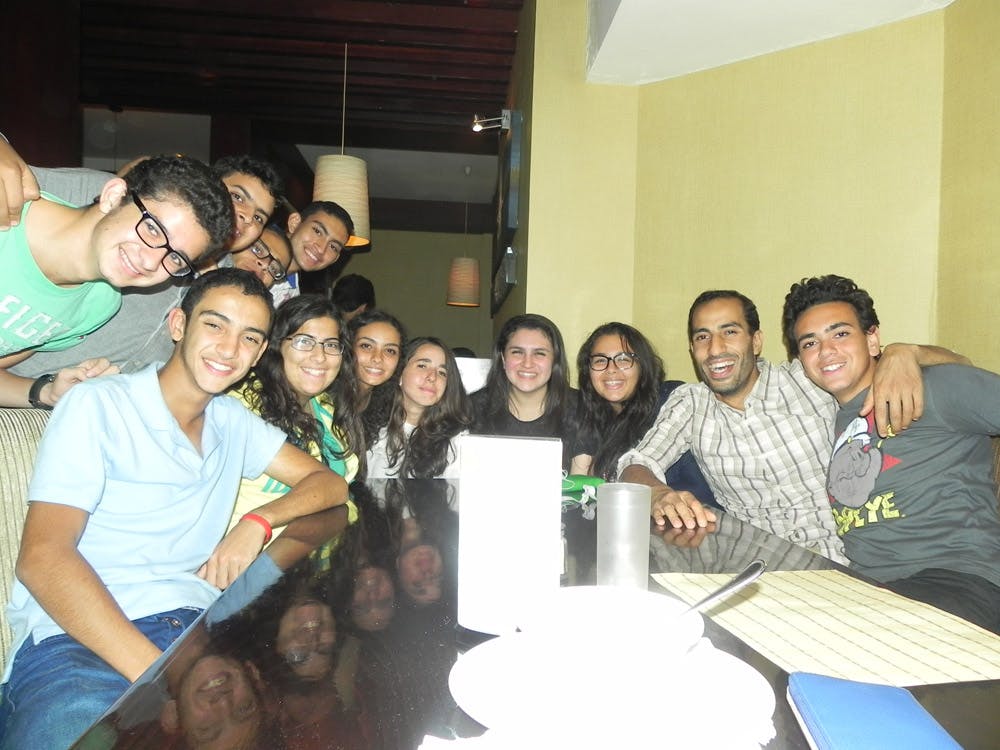 One time my students approached me after class and challenged me to a sushi-eating competition, so we all went to the restaurant as a big group. The student who challenged me was a senior, but I still thought: I'm a grown man; you think you're going to beat me? No way… I was wrong. He ate 93 pieces of sushi while most of the other students were cheering me on. He was even making fun of me and taking two or three pieces at once and stabbing them with the chopsticks with this crazy look on his face. I lost, but it was a lot of fun. I've learned how important it is to get to know your students outside of class. I've gone with them to soccer tournaments and I was the head of the cooking club for three and a half years. I'm not actually much of a cook but I learned so much from them while I was doing that. The cooking club became a second office, where I didn't just have the opportunity to cook with my students, but a place to talk about their dreams, goals, and any problems they were having. It helped me learn much more about them and connect on a more personal basis.
Teacherly
I think Teacherly is one of those platforms that will lead the way for the future; we need to go digital. It gives teachers the opportunity to share knowledge and connect with other teachers, and it's an opportunity to meet amazing people. Knowledge should make you humble, and it should make you want to share it. Teacherly is a way for me to lay down some of the knowledge I have. It improves my skills as a teacher and makes my life easier.