Teacherly Talks: Our transformative experience with GESS Dubai 2020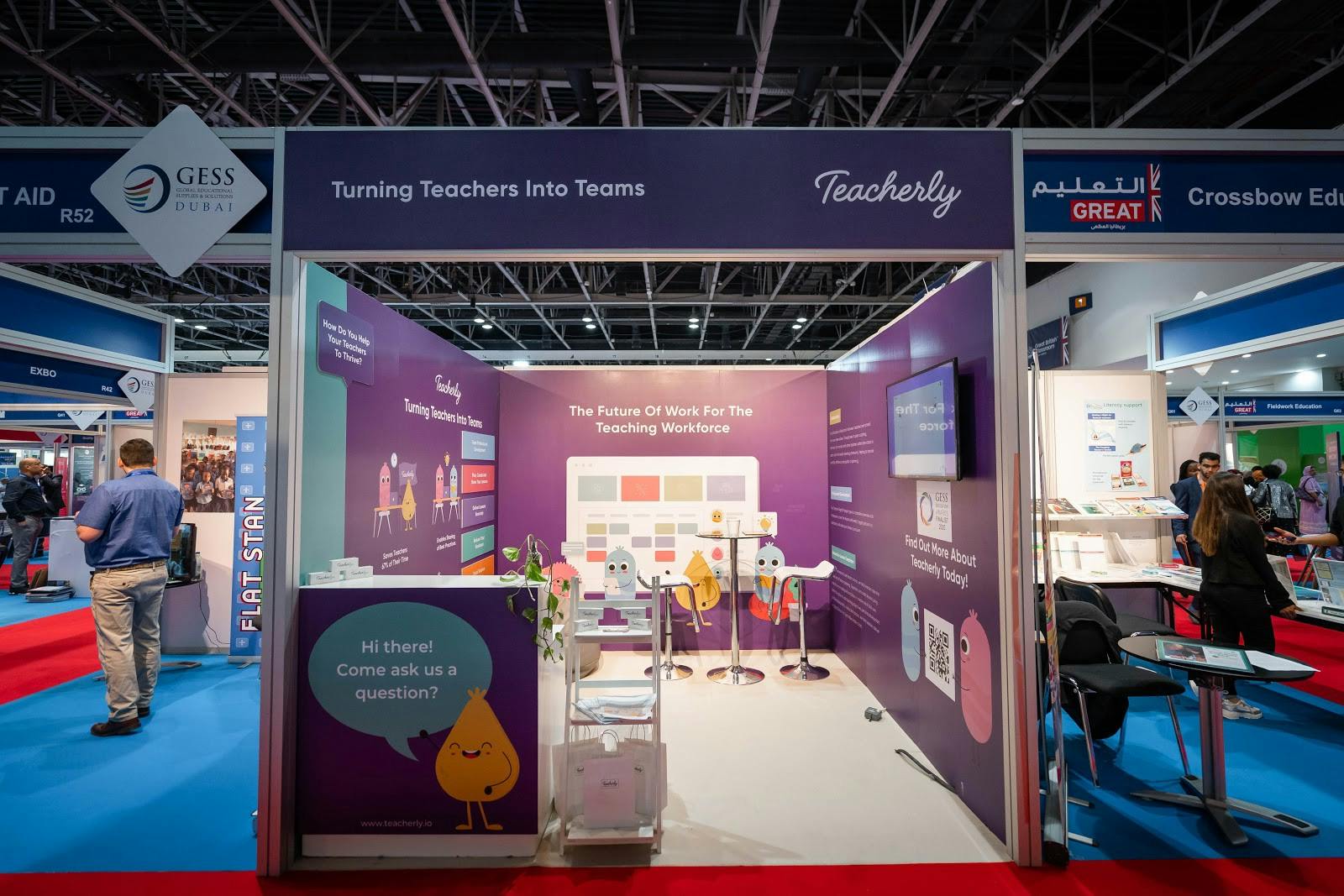 The last week of February 2020, a week most educators across the globe have marked in their calendar, as they come together to showcase, learn and engage with revolutionary and innovative educational supplies and solutions.
Our team geared up on Monday, with fiery and competitive spirits, we braced ourselves with high visibility vests and only one agenda in mind: to make the Teacherly stall the nicest of them all. After the perfectionists within us had contemplated how straight our signs were, and had heated discussions on the inch spacing of boards, and after folding 100's of t-shirts, wrestling with a beanbag, and delicately nurturing a plant into our stall, we were done!
The buzz of the hall and the feeling of community at GESS was indescribable. Amidst all the laughter, socializing, food, tears and sweat, we met CEO's from EdTech solution providers, watched dancing robots, interacted with a learning floor, signed important deals, met old teachers from high school and even learnt a bit of CPR for Kids from our neighbor: Flat Stan!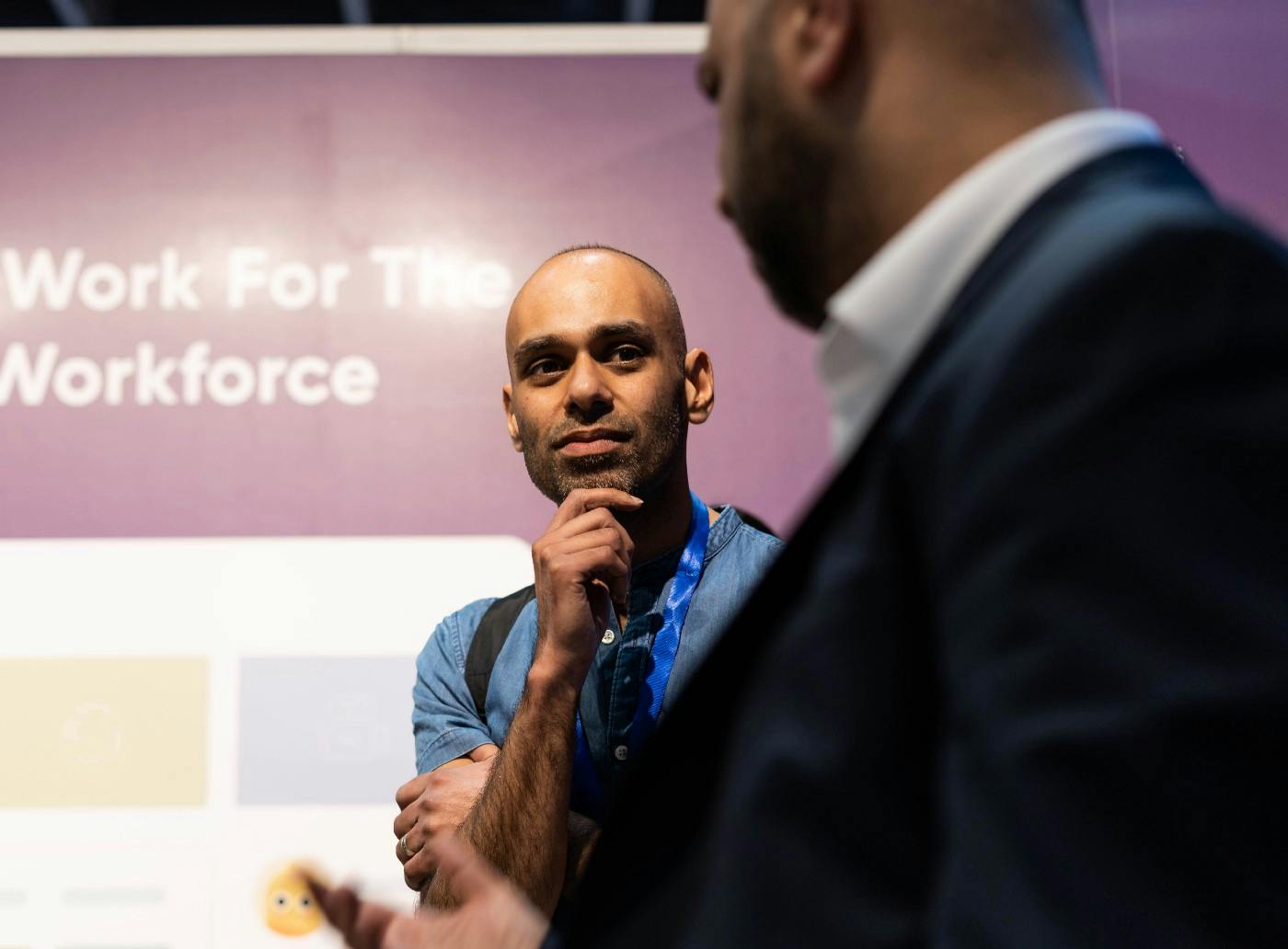 The beauty of the education community coming together through exhibitions like GESS was truly one of a kind, investors, teachers and consultants, regardless of what demographic, would truly unite with one focus in mind: bettering the education industry for all.
Most importantly, however, we met teachers from all around the globe, spanning from Saudi Arabia to Nigeria. The impact of GESS was sealed, when we saw first hand the expression on these teacher's faces, when they understood the value of our platform to the teaching workforce, this moment was pivotal in reinforcing why the Team at Teacherly does what we do. In addition, these interactions further emphasised how universal teacher pain points are, our platform does not only cater to a certain demographic, but rather we truly are looking to benefit teachers worldwide.
In addition to interacting and networking with new people, the exhibition provided us with an opportunity to grow our professional skills, whether it be working on communication, or our understanding of businesses, we were all growing in some way everyday as an individual, but most importantly as a team. As by the time GESS was over, the Teacherly Team had expanded, and on Thursday we officially welcomed two new members to our team, Greg Martin and Zeina Halawi.
In retrospect, it truly is difficult to believe that GESS was a total of three days, as it felt like learning curves, activities and interactions that typically take months time were all happening so quickly. Not only did we learn the importance of networking and community, but we came together as a team, to represent our platform and make our mark on the teaching community. How will you make your mark?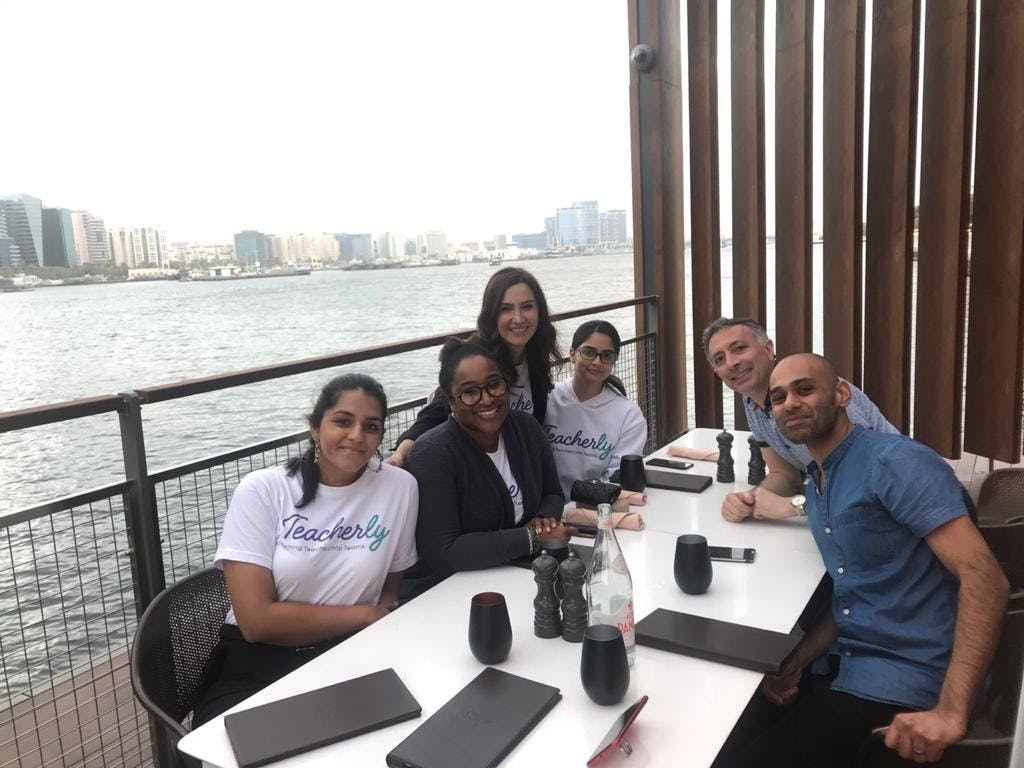 Subscribe to our blog and find out more about Teacherly!