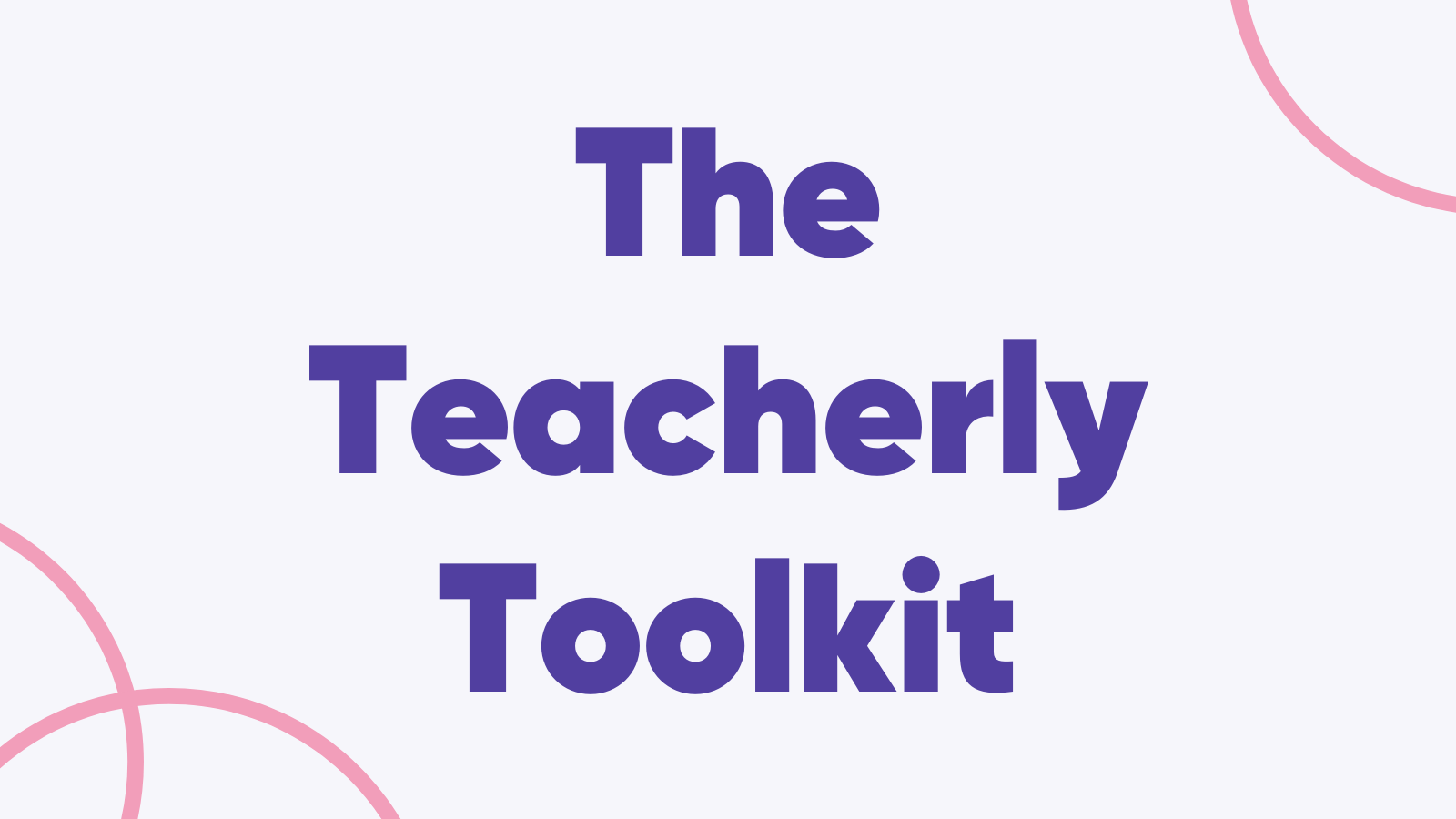 At Teacherly we are committed to  take away the burden of administration and lesson planning; to give teachers time to be creative and bring back their passion for teaching and focus on their own development.  As part of our vision we aspire to provide support as well as a safe space for teachers to reflect and recharge. We are dedicated to providing teachers all across the globe a community for every stage of their career!
With that in mind, we are proud to announce the Teacherly Toolkit, a collection of resources designed to help NQTs combat stress and burnout. These resources help build a global community that can provide support and advice, as well as bite sized professional development to enhance teaching practise. We hope these resources will help NQTs care for themselves and their mental health during the ongoing pandemic and beyond.
The Teacherly toolkit includes: 
The incredible Teacherly community:
Join our community of thousands of Teacherly users that all work together to help you enhance your teaching practice by providing a nurturing environment of support and collaboration and mentorship. 
Our Teacherly community will also provide teachers with a safe space to unwind through events such as Teacherly Retreat, Teacherly Tea Time and coming soon Teacherly MeetUps. 
Podcasts:
Teacherly is the proud sponsor of CastTeacherly, a series of bi-weekly podcast episodes hosted by Ashna Mahtani. We bring to you topical discussions centred around education and technology as well as the real life experiences of teachers, entrepreneurs, heroes and influential figures within education. 
Through CastTeacherly, we aim to support, inspire and empower those within the education sector to see that the future of learning and education can be flexible, collaborative and imaginative.
We hope that this podcast provokes some thought and discussion as we explore topics ranging from augmented reality, hair discrimination and microschools!
Audio courses:
Our bite sized audio courses, 'Audible Wellbeing' aim to provide support to your teaching practice by giving you the opportunity to easily fit in your CPD into daily life. The audio courses are produced by experts from all over the world, with the aim to improve your wellbeing and learn on the go.
Our most popular audible wellbeing series is in partnership with positive psychologist Dr Louise Lambert. The course focuses on improving your mental health as an educator andhouses four separate courses that are tailored to wherever you are in your teaching journey: 
NQT
Seasoned teacher
Senior leader
University student
You can listen to an episode during a lunch break, on your ride home, or while you're making dinner. The time investment is minimal but the impact on your mental health and wellbeing is.
Teacherly Videos: 
The Teacherly platform is a one stop shop to all your lesson planning, collaboration, and blended learning needs. So, we created Teacherly videos to help you visually navigate the several ways Teacherly can enhance your teaching practise. 
Our videos will be sure to keep you up to date with tutorials on how to use new features such as going live, as well as help you stay up to date with recordings of events you may have missed.  
Teacherly Stories:
Our Teacherly Stories curated by Zoe Patterson, our Community Manager, is a collection of stories from teachers at different stages of the profession and different parts of the world. Their stories share authentic moments and shine light light on the human side of teaching .
We release a new Teacherly story every week that will leave you feeling inspired, filled with advice and with a smile on your face! Celebrate your fellow educators through stories that talk about topics ranging from dancing, to senior leadership and how educators have overcome obstacles such as racism or discrimination. Afterall, everyone loves a good story and nobody tells one better than a teacher!
We are consistently working to enhance our platform to provide the best support for teachers to enhance lesson planning and collaboration.
Our new Teacherly Toolkit demonstrates our continued commitment to teachers and allows us to further our mission of turning teachers into teams to help educators live better lives and reduce burnout and job dissatisfaction. 
You can sign up to Teacherly for free today, or send an email to ashna@teacherly.io for an in depth walk through of the platform.